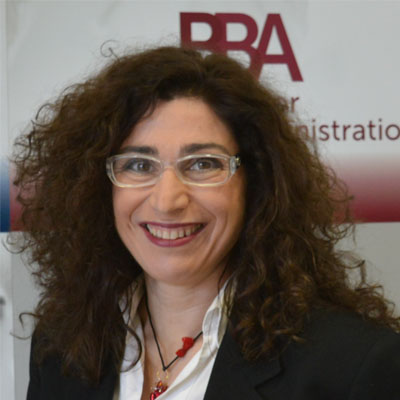 ---
Anastasia Constantinou
- IDEA Programme coordinator, CIIM
Nicosia, CY
Expertise:

Exploitation of research results
Innovation management
Technology transfer agreements
Spin-off creation
Business planning
Dr Anastasia Constantinou is the Director of the CIIM Entrepreneurship and Innovation Centre, ENTICE and a member of the CIIM resident faculty. Her teaching topics include New Product development, Innovation Management, Technology Transfer and Entrepreneurship. Anastasia is the CIIM IDEA programme coordinator and the IDEA Accelerator Training programme co-ordinator. She is an executive member of the IDEA Programme steering committee.
Anastasia combines academic, industrial, business and consulting background in the fields of Innovation, Entrepreneurship and Research for more than 20 years. Prior to joining CIIM, she worked in industry developing new products and leading technical teams providing technical assistance to manufacturing plants and delivering academic training courses to plant managers worldwide (UK), in a governmental agency for the monitoring and evaluation of studies for the upgrading of the Cypriot Industry and the training of SMEs and consultants (CY) in an institution in Greece providing services to Small and Medium sized Enterprises for the promotion of international business, technological and research collaborations, innovation management, technology transfer and entrepreneurship (GR) and in managing and developing research, innovation and entrepreneurship activities in a Research Institution in Cyprus (CY). She has played an instrumental role in the creation of two academic spin-offs in Greece and supports the development of start-ups in Cyprus. She is involved in the patenting of technologies and in negotiating licensing agreements for the exploitation of research results from Universities and research institutions in Greece and in Cyprus. She is also the main inventor of an international industrial patent.
Anastasia holds a BSc in Metallurgy from the University of Manchester, UK and an MSc in Materials Research and a PhD in Materials Engineering from Imperial College of Science, Technology and Medicine, UK.