Through the Young Scholars program, C4E aspires to facilitate students and young researchers to become exposed to world-class training programs in entrepreneurship, innovation, and creativity. To this end, C4E provides partial financial support to selected students of the University of Cyprus, to attend the summer program of the European Innovation Academy (EIA) an extreme entrepreneurship accelerator program (read more).
EIA educational programs are jointly developed with professionals of world class partner universities and companies: UC Berkeley, Stanford University, Google, Amadeus, CA and many others. Future entrepreneurs and business leaders are immersed in a multicultural ecosystem of 4000+ alumni and faculty from 75 different nationalities. The entrepreneurship education at EIA gives every participant the opportunity to be immersed in the extreme international, multicultural and interdisciplinary start-up environment.
Candidates are reviewed by C4E with the following criteria:
Who will get the most out of the participation in the European Innovation Academy?
Creativity, initiative and innovation
Communication Skills / Science Communication
Willingness to learn and acquire new skills
Teamwork
Flexibility and adaptability
Demonstration of passion for entrepreneurship
---
C4E Young Scholars - EIA Scholarship Recipients
2016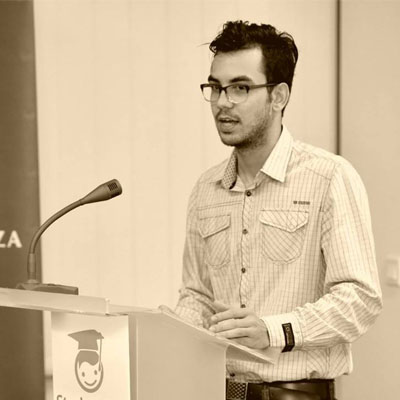 Nikos Mouzouras - C4E Young Scholar, EIA 2016 Graduate
Computer Science, Web Development, IoT and more
Founder of DernaTrack, Co-Founder of Logouconn
Nikos has a degree in Computer Science from University of Cyprus. He is the founder of DermaTrack is a mobile suite of tools for identifying and preventing skin cancer with the utilization of smart technologies and the co-founder of Logouconn, a web platform that bring the speech therapist and the parent closer with the ultimate purpose of contributing to the treatment of the child. Expertise: Computer Science Web Development Green Energies IoT Automation
---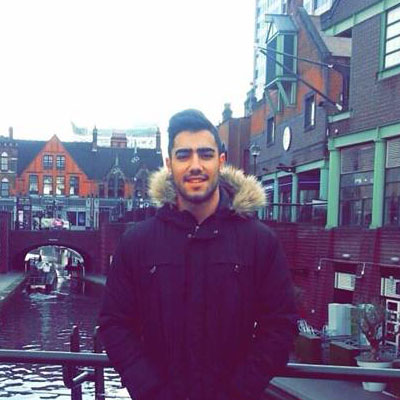 Andreas Proxenos – C4E Young Scholar, EIA 2016 Graduate
Computer Science, Web Development, Programming
EIA 2016 Graduate
Andreas is currently a student at the Computer Science Department in University of Cyprus and he doing his internship in VisorSurf project. During the Innovation Academy (EIA) he worked with a team consisted of 5 people from different countries. He has been working on a startup idea about free WiFi everywhere creating profit through ads and been to an interview with Orange mobile for sponsorship. He aspires to continue working with innovative ideas and create his own start-up company soon!
Nikos and Andreas share their stories about their EIA experience, what changed them, what make them better and why you should follow their example:
---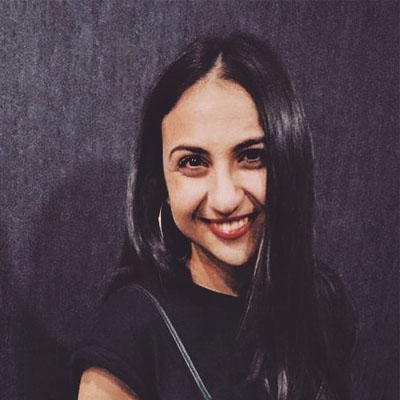 Giouliana Kalaitzidou – C4E Young Scholar, EIA 2017 Participant
Computer Science: Web Development (website + DB), Data Expert
Founder of Logouconn
Giouliana considers that Startups have always been hard and that having an idea is not enough. You should know how to start and all about finance strategy, branding and pitching. You need the right guidance. She feels very lucky to join the European Innovation Academy team in 2017and be a step closer to the dream! She recently graduated from the Computer Science Department of UCY. She is the CEO of her own startup idea Logouconn for which she gained the 3rd place in Digital Championship Cyprus 2017.
---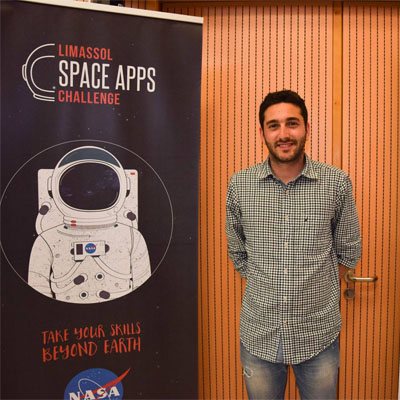 Daniil Sourianos – C4E Young Scholar, EIA 2017 Participant
Electrical & Computer Engineering: Entrepreneurship, Innovation, Robotics, Biomedicine
Founder of TraCar LTD, Nicosia
Daniil believes that EIA is a great opportunity for mentoring, multidimensional knowledge and networking with potential team members, users and partners. This intensive summer program, developing and testing your idea in the short period of 15 days would be a rewarding challenging experience. He has a degree in Electrical and Computer Engineering from UCY. He is the founder of TraCar LTD and a member of Nestfold, a student team that won the "Global Peoples' Choice Finalist" and "Local Peoples' Choice Winner" at Space Apps Challenge by NASA (April 2017). He won several other awards and scholarships within his entrepreneurial activity.
Giouliana and Daniil share their EIA experience and why you should follow their example: