Mbed IoT Starter Kit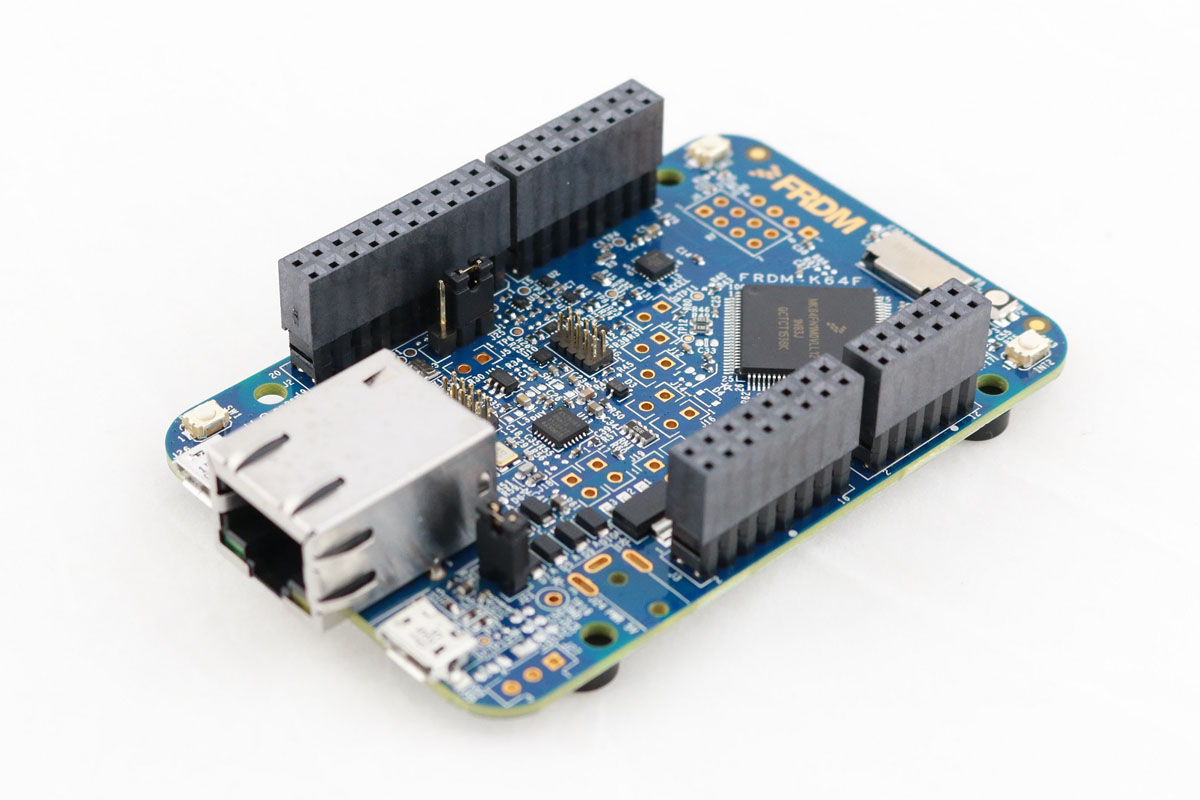 ---
Available: 2/2
---
Description:
The ethernet IoT starter Kit for IBM IoT Foundation provides the user with a slick experience, getting data from the on board sensors into the IBM cloud within minutes of opening the box. It is particularly suitable for developers with no specific experience in embedded or web development, as it provides a platform for learning new concepts and creating working prototypes.
After the initial out of box experience, the infinite possibilities of cloud applications can be explored through IBM's production grade BlueMix platform, in which deployment and device management is as simple for one device as it is for one million. The starter kit hardware can be modified and extended to explore the device design space, and a finalised design can be taken to production using the mbed SDK and HDK.
The NXP FRDM-K64F is an ultra-low-cost freedom development platform for Kinetis K64, K63, and K24 MCUs. The FRDM-K64F hardware is form-factor compatible with the Arduino R3 pin layout, providing a broad range of expansion board options. The FRDM-K64F is feature packed with a lot of peripherals to enable rapid prototyping, including a 3-axis digital accelerometer and magnetometer to create full eCompass capabilities, a tri-colored LED and 2 user push-buttons for direct interaction and feedback, expansion memory with a microSD card slot, and connectivity options using onboard Ethernet port and headers for use with Bluetooth and 2.4 GHz radio add-on modules.
---
Includes:
mbed Enabled NXP FRDM-K64F Freedom Development Platform

1

mbed Application shield

1