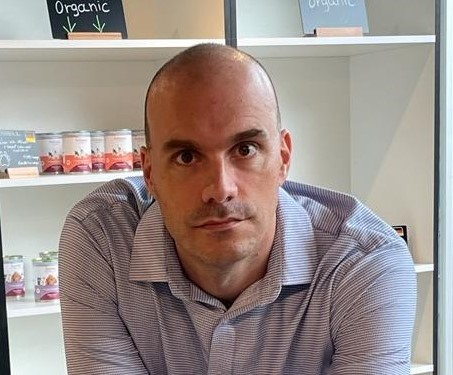 ---
Geoffrey Serrurier
- Managing Director SEGEA LTD, SEGEA LTD
Nicosia, CY
Expertise:

International Business
Shipping & Customs
Retail
Geoffrey Serrurier is a French entrepreneur based in Cyprus since 2011. Born in 1982 in Burgundy, France, Geoffrey was immersed from an early age in agriculture through his paternal grandfather and meat from Charolais via his parents' business. François, his father, has been the president of the Charolais producers' association for more than 10 years.
Graduated from a software engineering school in Paris in 2004, he worked for a multinational company, CROWN, in Belgium, for 7 years, as Quality Engineer and then as Quality Manager for the last 5 years, before opening SEGEA in 2011 in Cyprus.
SEGEA is an SME specialized in the export of frozen meat, dry foods and drinks to West & East Africa, Ukraine, South-East Asia, Israel / Palestine and Caribbean. With a team of 5 people, SEGEA is active in more than 20 overseas countries and is IFS Broker certified since 2015.
Since March 2021, he created the shop Nabucco Pet Products, located in Nicosia, which offers Cypriot Pets certified organic pet-food, sustainable accessories and natural environmentally friendly toys. Nabucco Pet Products represents the brands Yarrah, Herrmann Manufaktur, ProjectBlu and Cernunos in Cyprus and Greece