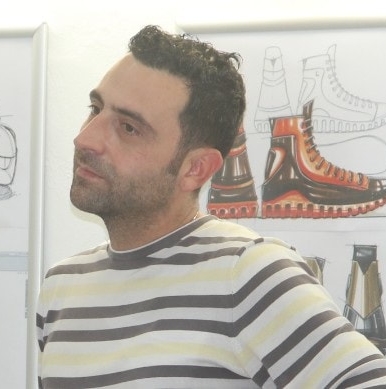 ---
Nikolaos Efkolidis
- founder member of the Computational Design and Digital Fabrication Laboratory - CODE+, CODE+
Greece
Expertise:

Sustainable design
Sustainable manufacturing
Machining
CAD/CAM/CAE systems
Computational design
Product design
Reverse engineering
Prototyping
Dr Nikolaos Efkolidis (www.efkolidis.eu) is an Assistant Professor in the Department of Product and Systems Design Engineering, University of Western Macedonia, Greece. He is a founder member of the Computational Design and Digital Fabrication Laboratory - CODE+ (codeplus.uowm.gr).
Dr Nikolaos Efkolidis received his PhD in the area of Sustainability - "Development of Sustainable Methodologies in Product Design, Manufacturing and Education", from the University of Zaragoza, Spain. He holds a diploma in Industrial Design (Western Macedonia University of Applied Sciences) and a M.Sc. in Product Design and Management, from the University of Liverpool, UK. His main research interests include sustainable design, sustainable manufacturing, machining, CAD/CAM/CAE systems, product design, reverse engineering and prototyping.
He has published 3 books: "Product Design Methodologies", "Product Design Tools" and "Product Design and Prototyping" (Tziola Publications, 2020-2021) and more than 30 papers in Scientific Journals and International Conferences. He acts as a reviewer to well established scientific journals and holds 5 industrial designs registered within the Greek Patent Office.