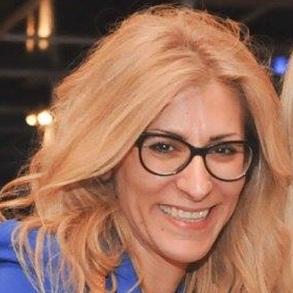 ---
Stavriana A. Kofteros
- Special Entrepreneurship & Development Adviser, Democratic Rally
Nicosia, CY
Expertise:

Business Development
Operations
Strategy
User Experience
- Startup Cyprus Cofounder & Chief Evangelist
- Founder Institute Cyprus Chapter Director
- Cyprus Startup Digest Curator
- Cofounder & Lead Organizer Startup Academy, Organizer Startup Live Cyprus, Startup Weekend Cyprus
- Mentor Pioneers Festival
- Lisbon Council expert - National Coordinator for the Startup Manifesto Policy Tracker
- Board Member (Secretary) Research Promotion Foundation
- Advisory Board Member European University Cyprus Business School
- Entrepreneurship MBA Lecturer
- Represents Startup Cyprus in European Startup Network (founding member), Allied for Startups (member)
- Cyprus Entrepreneurship National Policy Statement Implementation Committee member
- Was the CEO of Diogenes Business Incubator of the University of Cyprus for 6 years
- Special Entrepreneurship Adviser of Democratic Rally
Experienced in management positions in telecoms, startup support and incubation.
In her political life she advocates for entrepreneurship enabling policies to enhance the Cyprus startup ecosystem and drive entrepreneurial growth.
Stavriana is primarily a connector. She likes to help startups by working with them on strategy, operations, UX and partnerships.
Her Vision is to #StartupCyprus.